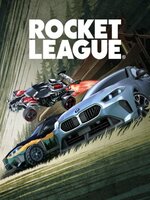 TRS RL Summer Cup édition Diamant
Event Rocket League on PC
Saturday 08/1 at 14:00 PM
up to 17:00
Informations générales du tournoi TRS RL Summer Cup
Heure de début pour tous les tournois 14h
Date : 1 août
CashPrize
Chaque équipe gagnante des tournois recevra 21€ de cashprize via paypal (7€ par joueur)
Règlement
Les groupes de poules seront fait le matin avant le tournoi.
Bo1 pour tous les matchs de poules
Arbre à élimination
Bo3 pour les matchs qui se déroule avant les demi-finales
Bo5 pour les demi-finales et la finale
Les matchs privés devront avoir cette configuration
Mutateur par défaut
Séries de 3 manches pour les Bo3, 5 pour les Bo5
Arène : Stade DFH (jour)
L'équipe au dessus dans l'arbre invite l'autre !
Inscriptions ici : https://discord.gg/c4K4P7a
Events are game sessions planned by players and communities. DropInGame make the diffusion easier. If you have question, leave comment at the end of the page or contact the awesome organizator.
Join event grow your coop level on DIG and levels of your communities. Warning: those who miss the date ricks receiving very toxic point on their profil.
By community:
Stats
Member's honnor
Games








Call of Duty: Modern Warfare (PC)
1 member

Organisator
Honors received
No account provided, that's not friendly...
Coopération
No one has discovered this site because of Geekos :(
Titles
No titles:, he should try to do something exceptional!
Recently connected this week, reliable!