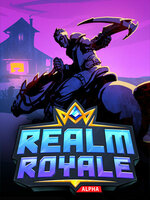 Ont vas peter des brésiliens sur realm entre potes
Event Realm Royale on PC
Monday 07/27 at 16:25 PM
up to 18:25
ONT VAS PETER DES BRESILIENS PARCEQUE JE LAG PAS MAL EN EUROPE (vpn tu connais) JE SERAIS ACCOMPAGNER DE DEUX AMIS
Events are game sessions planned by players and communities. DropInGame make the diffusion easier. If you have question, leave comment at the end of the page or contact the awesome organizator.
Join event grow your coop level on DIG and levels of your communities. Warning: those who miss the date ricks receiving very toxic point on their profil.

Organisator
Honors received
Coopération
Titles
No titles:, he should try to do something exceptional!
Away for more than a week, what a coward!