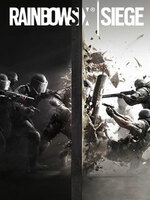 Event Tom Clancy's Rainbow Six Siege on PC
Saturday 10/21 at 20:30 PM
up to 22:00
N'importe qui peut venir jouer dans le but de versus en team équilibrée en privé si nous sommes plus de 5 ou en ligne si nous sommes 5 ou moins. Bon ou mauvais, rageux ou calme, venez pour une petite soirée détente sur le discord de la MrBFam ! Gamer ? Gameuse ? Rejoignez la MrBFam !
Events are game sessions planned by players and communities. DropInGame make the diffusion easier. If you have question, leave comment at the end of the page or contact the awesome organizator.
Join event grow your coop level on DIG and levels of your communities. Warning: those who miss the date ricks receiving very toxic point on their profil.

By community:
Stats
Member's honnor
Games

Tom Clancy's Rainbow Six Siege (PC)
66 members
Counter-Strike: Global Offensive (PC)
29 members



PlayerUnknown's Battlegrounds (PC)
15 members



Organisator
Honors received
Coopération
No one has discovered this site because of Rex-z :(
Titles
Away for more than a week, what a coward!