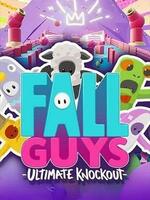 Event Fall Guys: Ultimate Knockout on PC
Friday 09/30 at 20:00 PM
Approximative duration : 3h
Bonjour à tous,
Une partie privée Fall guys est prévue le 30/09 de 20h à 23h, tout type de niveaux, d'âge etc... Le but principal est de s'amuser sur ce jeu qui ont peut le dire est assez fun ! Pour participer c'est très simple, venez sur ma chaîne Twitch, je vous donne le code pour rejoindre la game et c'est parti !
If you have any questions, you can post a comment or contact the organisatoir.

Organisator
Honors received
Stats
Titles
No titles:, he should try to do something exceptional!
Away for more than a week, what a coward!