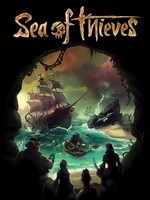 Séance de jeu en flotte navale pour passer de bons moments!!!
Event Sea of Thieves on PC
Saturday 12/11 at 13:57 PM
Approximative duration : 30min
Venez, c'est juste pour se marrer un max !!
If you have any questions, you can post a comment or contact the organisatoir.
Organisator
Honors received
Stats
No one has discovered this site because of Setho :(
Titles
No titles:, he should try to do something exceptional!
Away for more than a week, what a coward!