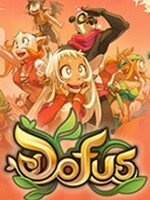 LE SUPER QUIZZ DE LA MORH'KITU
Event Dofus on PC
Friday 02/15 at 20:45 PM
Approximative duration : 2h15
EVENT DOFUS : LA COMMUNAUTE
50M à gagner, de la plus simple des manières! Comment?
Eh bien, en vous inscrivant à cet event !
Le quizz aura lieu sur notre Discord via un accès privé donné uniquement aux personnes rejoignant l'event DropinGame, le Vendredi 15 Février à partir de 20H45 ! de quoi vous requinquer après les fêtes qui vous auront couté un bras, soit en chocolat pour votre dulcinée, soit en mouchoirs pour... Enfin, vous m'avez compris ;) ;)
Les lots seront distribués sur votre serveur de jeu, à l'exception des serveurs Ilyzaelle, Temporis, Agride, Echo, Oto Mustam, Ombre, Dofus Touch et 1.29.
Chaque question sera posée à l'oral et à l'écrit.
Vous ne pourrez donner que des réponses à l'écrit !
Nos animateurs sont sensibles à la casse, il faudra donc noter les infos sans faute :)
Le premier à donner la bonne réponse gagnera un point. Toutes les dix questions, on vous annoncera les points avec les personnes en tête.
Il vous faudra donc chercher à rapidement les dépasser, pour qu'à la fin de la 4ième session, vous soyez en tête !
Les lots distribués sont les suivants :
Pour le quatrième: Une petite bourse de 5 Millions de Kamas !
Pour le troisième : 10 Millions de kamas sonnants et trébuchants !
Pour le second: 15 Millions bien mérités !
et pour le premier: environs son poids en kamas, puisque 20 Millions viendront récompenser sa capacité à spam les bonnes réponses !
Les gagnants seront contactés via DropinGame pour définir la remise des lots (opérée la semaine suivant l'event).
Ca vous dit ? On est partis ? Dans ce cas je vous invite à vous inscrire le plus rapidement possible à l'event !
If you have any questions, you can post a comment or contact the organisatoir.

By community:
Stats
Member's honnor
Games




Organisator
Honors received
No account provided, that's not friendly...
Stats
Titles
Away for more than a week, what a coward!