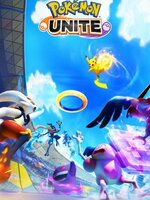 Event Pokémon UNITE on Switch
Wednesday 09/28 at 20:30 PM
Approximative duration : 2h30
Soirée spéciale pokemon Unite 1ere partie du live dédiée aux défis, parties rapides et normales 2nd partie du live dédiée à la ranked High level Rejoins nous !
If you have any questions, you can post a comment or contact the organisatoir.

Organisator
Honors received
Stats
No one has discovered this site because of Linkleroi :(
Titles
Recently connected this week, reliable!