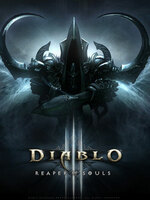 Free PL pour bien commencer la saison !
Event Diablo III: Reaper of Souls on PC
Tuesday 02/12 at 21:00 PM
Approximative duration : 1h
If you have any questions, you can post a comment or contact the organisatoir.

Organisator
Honors received
Stats
No one has discovered this site because of Mira :(
Titles
🥇 Fondateur v1
🤳🏻 Populaire
🕹 Diggeur
Away for more than a week, what a coward!