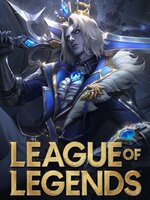 Event League of Legends on PC
Wednesday 12/22 at 21:00 PM
Approximative duration : 3h
PROFZER MASTER CUP 2 !
Pour s'inscrire au tournois contactez Profzer directement !
3 personnes par équipe 3c3 Abime hurlant BO3 et finale en BO5 Cash Prize 10€ par vainqueur ! La deuxième PMC sera-t-elle aussi incroyable que la première ?
If you have any questions, you can post a comment or contact the organisatoir.

Organisator
Honors received
Stats
No one has discovered this site because of Profzer :(
Titles
Away for more than a week, what a coward!