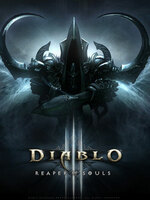 Event Diablo III: Reaper of Souls on PC
Saturday 02/24 at 14:00 PM
Approximative duration : More than 6 hours !
On prépare une longue session de rush de la prochaine saison. En tryhard, mais pour le plaisir :P A 4 pour un max d'efficacité ! On se retrouve en vocal sur discord : https://discord.gg/MyxcTqZ
If you have any questions, you can post a comment or contact the organisatoir.

Organisator
Honors received
Stats
No one has discovered this site because of Mira :(
Titles
🥇 Fondateur v1
🤳🏻 Populaire
🕹 Diggeur
Away for more than a week, what a coward!