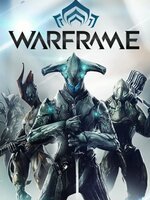 Début du Stream Communautaire : "Le Focus" !
Event Warframe on PC
Saturday 08/31 at 20:00 PM
Approximative duration : 2h
Warframe FR et tout le staff ont le plaisir de vous annoncer la mise en place d'un Stream Communautaire, avec principalement un gros stream mensuel nommé "Le Focus", dont la première instance se déroulera le samedi 31 à 20h00 (heure de Paris) sur la plateforme Twitch !
Cette nouvelle chaîne sera animée par vos admins préférés et contiendra principalement :
Un récapitulatif, en français, de toutes les nouveautés sur Warframe du mois : détails, infos, où aller farm la nouvelle Warframe, retour sur les quêtes, etc...

Un Q&A (Question/réponse) avec le Chat, qui peut porter sur Warframe en général, le jeu, les mécaniques, la communauté, etc..

Des "interviews" d'acteurs de la communauté – partenaires, animateur, créateurs de contenu, traducteurs, etc.. – que nous inviterons en vocal, et qui échangeront aussi avec vous !

Une mise en avant d'une selection de travail des créateurs de contenu, des liens, des infos utiles,...

Du jeu, des challenges, des boss, le tout dans la bonne humeur !
En espérant vous retrouver nombreux ici https://www.twitch.tv/warframe_fr le 31 Août à 20h !
If you have any questions, you can post a comment or contact the organisatoir.

By community:
Stats
Member's honnor
Games





Organisator
Honors received
Stats
Titles
🥉 Fondateur v3
🤳🏻 Populaire
🕴🏻 Parain
Away for more than a week, what a coward!